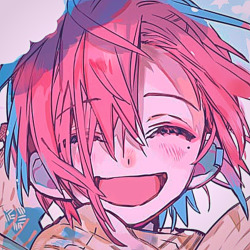 FYO'S LOVEMAIL
(# > o <) ◌ ⸼ ۫ 🩰 𓈒 ⭒ ݁


LABYRINTH!
HEEHEE, i reall love you guys!/p i enjoy talkingand interacting with you all and listening about your intsrests and learning about you is all so?!??!? AGRHGHGH! I JJJUST REALLY LOOOVE TALKING TO YALL! (i hope you get soaked in milk and get thrown against a wall ‹3)
i associate you with "rats cats and bats", fish insidea birdcage, ALL CAPS TYPING & various exclamation marks!!!





FOOL!
THE ROBOT EVER! #1 COOLEST BROBOT EVER, CHECKS ON ME WHEN I LEAVE THE SERVER AND JUST GENERALLY NICE, LISTENS TO ME RAMBLE!! I WOULD LOVE TO HEAR MORE ABOTU YOUR INTERESTS SOME DAY!!
i associate you with technology, robots & tally hall





ZAXBYS SYS!
SCRIMBLOS! I WOULD LOVE TO TALK TO ALL OF YOU GUYS MORE, WE ALL REALLY LOVE YOU GUYS!/P HOPE TO GET TO KNOW YOU ALL BETTER!! OH AND ALSO, JACK THINKS CASSIDY IS REALLY FUCKING GREAT!!
we associate you with the dessert? cowboys and cotton candy!





ASHE!
FAGGOT! YOU ARE COOLTHOUGH IG... #1 AUTISMO WITCH'S HEART FAN,STILL A HOMO THOUGH! WOULD LOVE TO GET TO KNOW YOU BETTER!! :D STILLA FAG THOUGH!
i associate you with butterflies, the color baby blue, witch's heart and milgram